Once popular on sideboards and behind bars across Australia, decanters were a prime way to advertise alcoholic beverages of all kinds. Most large Australian wine companies from the 1890s to the 1930s produced this kind of advertising glassware with a few still producing these items into the second half of the twentieth century.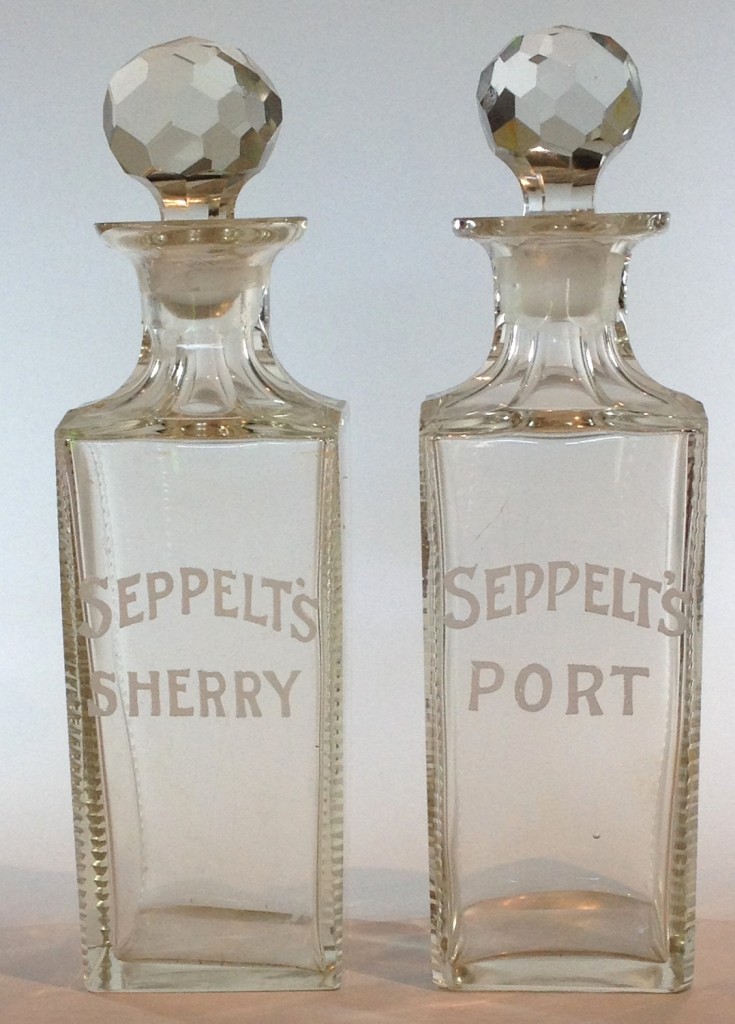 The style of manufacture suggest most of these decanters were produced in England or France. It is likely however that the advertising was then added locally usually in one of three styles: Acid etched, engraved or as applied enamel lettering.

To highlight the advertising many of the engraved or etched decanters had gold or red paint added to the lettering. While the enamelled decanters usually just have white lettering other colours are also sometimes seen such as red, black and blue.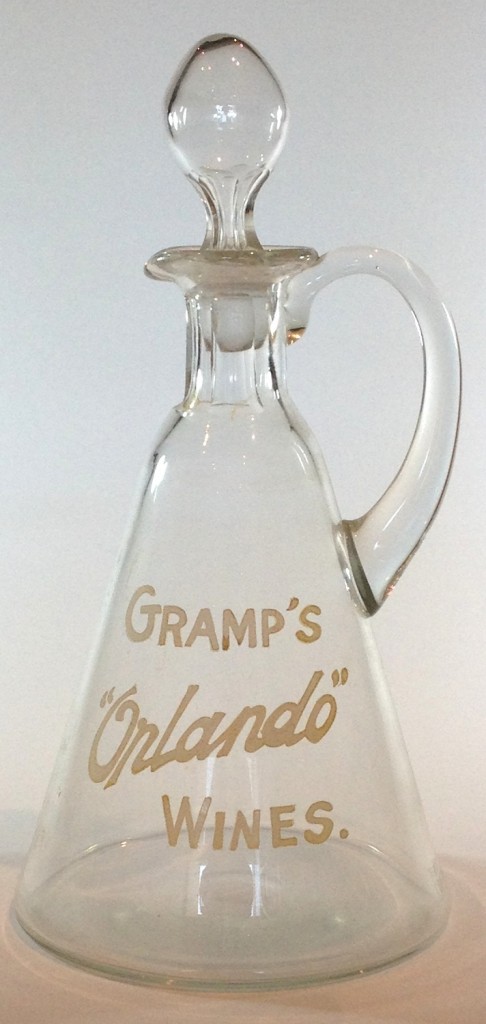 As you might expect one of the difficulties of collecting decanters is finding examples with their original (or at least fitting) stoppers. On the plus side the price of these rarely exceeds a good modern decanter and with a bit of a clean can make a great talking point the next time you serve a nice old wine!